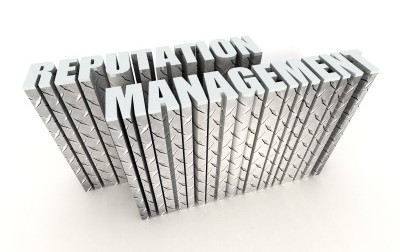 Affordable reputation management services are an effective way of burying the negative Google search results about you or your company. We're experienced leaders in helping all sorts of businesses clean up their online image – and we do it for about half the price of what the large reputation management firms are charging.
Individuals and businesses both often find that when they Google their name, someone has either posted a nasty comment about them or an unkind review of their business. Sometimes, it's a news story and sometimes its a public record showing up on a site like jailbase.com or an attorney review site like avvo.com.
No matter what the problem is, the issue is serious. Attempts to take legal action can often be futile and reporting the problem to Google doesn't always work.
For people who want to go on the offensive, we offer a low cost alternative to the major reputation companies who charge thousands per month to push down web pages that cast you or your business in an unsavory light.
Here are the reputation management services we provide:
Keyword Analysis
Biographical Profile
Asset Creation and Discovery
Optimization and Promotion
Review and Analysis
With reputation management, the keyword analysis is performed by you! Generally, it's as simple as typing in your name or your business name to see what comes up. We've had some cases where people add their profession or their location, such as "Don Smith lawyer" or "Mike Jones baltimore", but usually individuals are just interested in making sure the results for their name alone look good in Google.
For companies, it's usually just "business name" or "business name location".
Either way, what you are looking for are websites or reviews that do not cast you in a positive light. Since most people do not search beyond the first page of Google, if your listings on page one look okay to you, then you usually don't have to worry too much about it.
Occasionally, we run across a case where an item appears on page 2 of search results and we are called upon to push it down into page 3 or 4 – just as insurance against anyone finding it.
The number of keyword phrases you require "innoculation" against is what helps determine the price of your campaign. The more phrases that turn up the derogatory web results, the more it's going to cost.

Complete Biographical Profile
Usually, we can get a pretty good idea about you or your business after you direct us to a few of the sites that you own or that speak highly of you. Most people also choose to complete a "digital profile" for us that includes a number of images, biographical info, hobbies, business interests, and philanthropic ventures.

Asset Creation and Discovery

All of the information you provide us in your digital profile forms the basis for the creating of new assets that reflect you in a positive light. You and/or your business are represented through various new websites, press releases, and social profiles for the purpose of having them outrank the nasty sites you want to push down.
We can also offer a comprehensive search for any existing assets you may not know about including news stories or listings of your name or business in a chamber of commerce website or online directory. Sometimes these sites can quickly be promoted to outrank the negative sites.

Optimization and Promotion
Optimizing the sites you control (and that sites we create) is a key ingredient into how long your reputation management campaign will take. Doing it correctly by including your target keyword phrase(s) in the meta data can help propel those sites to the top of search results.
Promotion of your new and existing web pages begins with link building, much like standard SEO. The only difference is that instead of trying to create links to boost rankings for your site for a money making keyword, we are creating links with the intention of promoting those sites for your name or business name.
We know how to implement this strategy effectively, and usually in a matter of 3-9 months, we are able to complete work for our clients.

Review and Analysis
We monitor the results of your campaign closely in order to ensure we are getting results and to tweak any of the strategies we are using.
Time is a big factor in reputation management work, as it takes a while for Google to recognize new sites and begin to rank them.
As we are working hard at pushing the positive content about you or your company upwards, we can never guarantee results, as Google's algorithm is unknown. However, we've got a lot of experience and can give you a good estimate of how long it will take and how much it will cost.
We offer a fast, friendly and private consultation via phone or our contact form.