Affordable reputation management services are an effective way of burying the negative Google search results about you or your company. We're experienced leaders in helping all sorts of businesses clean up their online image – and we do it for about half the price of what the large reputation management firms are charging.
Individuals and businesses both often find that when they Google their name, someone has either posted a nasty comment about them or an unkind review of their business. Sometimes, it's a news story and sometimes its a public record showing up on a site like jailbase.com or an attorney review site like avvo.com.
No matter what the problem is, the issue is serious. Attempts to take legal action can often be futile and reporting the problem to Google doesn't always work.
For people who want to go on the offensive, we offer a low cost alternative to the major reputation companies who charge thousands per month to push down web pages that cast you or your business in an unsavory light.
Here are the reputation management services we provide:
Keyword Analysis
Biographical Profile
Asset Creation and Discovery
Optimization and Promotion
Review and Analysis
With reputation management, the keyword analysis is performed by you! Generally, it's as simple as typing in your name or your business name to see what comes up. We've had some cases where people add their profession or their location, such as "Don Smith lawyer" or "Mike Jones baltimore", but usually individuals are just interested in making sure the results for their name alone look good in Google.
For companies, it's usually just "business name" or "business name location".
Either way, what you are looking for are websites or reviews that do not cast you in a positive light. Since most people do not search beyond the first page of Google, if your listings on page one look okay to you, then you usually don't have to worry too much about it.
Occasionally, we run across a case where an item appears on page 2 of search results and we are called upon to push it down into page 3 or 4 – just as insurance against anyone finding it.
The number of keyword phrases you require "innoculation" against is what helps determine the price of your campaign. The more phrases that turn up the derogatory web results, the more it's going to cost.

Complete Biographical Profile
Usually, we can get a pretty good idea about you or your business after you direct us to a few of the sites that you own or that speak highly of you. Most people also choose to complete a "digital profile" for us that includes a number of images, biographical info, hobbies, business interests, and philanthropic ventures.

Asset Creation and Discovery

All of the information you provide us in your digital profile forms the basis for the creating of new assets that reflect you in a positive light. You and/or your business are represented through various new websites, press releases, and social profiles for the purpose of having them outrank the nasty sites you want to push down.
We can also offer a comprehensive search for any existing assets you may not know about including news stories or listings of your name or business in a chamber of commerce website or online directory. Sometimes these sites can quickly be promoted to outrank the negative sites.

Optimization and Promotion
Optimizing the sites you control (and that sites we create) is a key ingredient into how long your reputation management campaign will take. Doing it correctly by including your target keyword phrase(s) in the meta data can help propel those sites to the top of search results.
Promotion of your new and existing web pages begins with link building, much like standard SEO. The only difference is that instead of trying to create links to boost rankings for your site for a money making keyword, we are creating links with the intention of promoting those sites for your name or business name.
We know how to implement this strategy effectively, and usually in a matter of 3-9 months, we are able to complete work for our clients.

Review and Analysis
We monitor the results of your campaign closely in order to ensure we are getting results and to tweak any of the strategies we are using.
Time is a big factor in reputation management work, as it takes a while for Google to recognize new sites and begin to rank them.
As we are working hard at pushing the positive content about you or your company upwards, we can never guarantee results, as Google's algorithm is unknown. However, we've got a lot of experience and can give you a good estimate of how long it will take and how much it will cost.
We offer a fast, friendly and private consultation via phone or our contact form.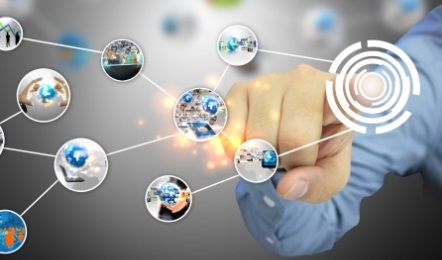 Our online reputation management (ORM) suppression services give you control over what people see when they Google you, your company, or your brand by pushing down negative content from page 1 of search results.
Packages & Pricing
---
Interviews Package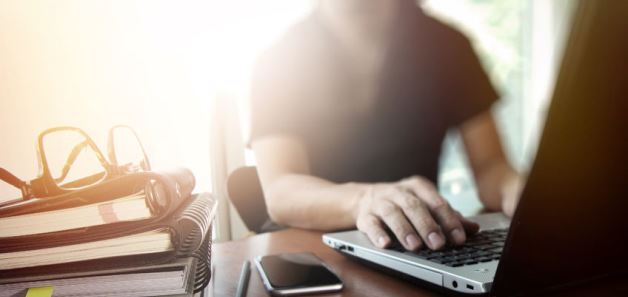 Our Interviews Package is perfect for you if you want to see a variety of positive content published about you on the web.
This package features 8 separate interviews which you have a hand in creating. By taking advantage of these interview sites, you have 8 opportunities for positive content about you to appear on page 1 when you Google your name.
We do NOT guarantee that your interviews will rank on page 1 for your name, but if you share them (brag about them!) on your social media sites, this will help them to move up. They also give you something to point to as a "feather in your cap" as you sit with potential employers or business partners.
This package is best suited to individuals looking to brand themselves online without investing a lot of money. It's the perfect place for most executives to begin taking control of their online presence.
Package Includes:
You are published on 8 unique premium interview sites. It is perfect for executives!
When you purchase this package from us, we guarantee that we will get you published on 8 different sites, each of which is hosted on a different server with unique IP address, so each one has the best chance of ranking. Here's how we do it:
We call you and record an interview with you for each site
We transcribe the interview and guarantee it will be published
We provide SEO guidance to help give each of your interviews the best chance of ranking for when you Google your name
All work is completed within 30-45 days. Contact us to sign up for this service.
Interviews, Blogging & Social Media Package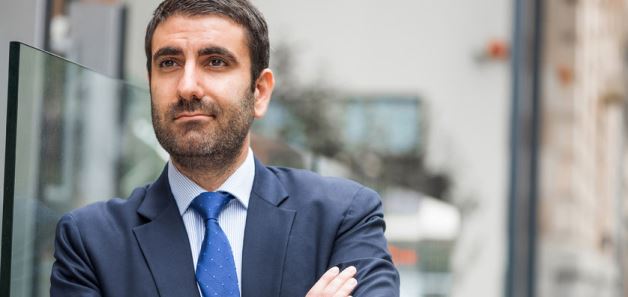 Our Interviews, Blogging & Social Media Package for individuals is perfect for you if you want to take your online reputation to the next level.
This package contains all of the 8 interviews featured in the Interviews Package above, plus a lot more.
This is also a very affordable package, targeted toward individuals who are hoping to push down negative material, while also having a lot of positive content under their control.
Since we do not control Google, this package is NOT guaranteed to outrank any negative content, but it very well could – and does – for many of the clients we work with.
If you are looking for something that is results-focused, we offer customized ORM packages for individuals, business owners, and large companies. These packages are highly tailored to your specific situation. Please complete our contact form if you'd like a customized online reputation management proposal.
Package Includes:
Our Interviews, Blogging & Social Media Package includes:
All eight interviews listed in the Interviews Package
YOURNAME.COM – We will purchase your name and setup a website for you (see sample). The home page will feature a bio of you based on our research and we'll publish up to 5 pages of additional content you provide. Having a .com domain name that exactly matches your name has a very high likelihood of ranking on page 1 when you Google yourself. Please note that you are responsible for the costs of domain registration and hosting. (Usually under $100/year). You retain full control over your website – you own it, not us.
YOURNAME.WORDPRESS.COM – We will setup a free theme with your name on WordPress.com. We will provide a unique 500 word bio and link to your social media assets. We chose this blog platform because it has high authority and usually ranks well for most people.
YOURNAME.BLOGSPOT.COM – Blogspot is Google's blogging platform and it has high authority. We'll grab your name and setup a nice looking site here and publish a full 500 word bio on your behalf.
VIMEO.COM/YOURNAME – Vimeo is a video hosting site – we'll claim your name on it and publish 1 unique video that also contains your name, giving both the channel and the video a good chance to rank. (See sample channel)
YOUTUBE.COM/USER/YOURNAME – Everyone knows how powerful Youtube is and by getting your name in the URL (see sample channel), your channel has an excellent chance of ranking for your name. Plus, we will produce 1 video and publish it to your channel. This video will be fully optimized for your name and may rank organically on page one.
TWITTER.COM/YOURNAME – Claim your Twitter profile (see sample) and tweet all of your interviews and blog posts. If you already have claimed your Twitter profile, we will share the interviews and blog posts on your behalf.
LINKEDIN.COM/IN/YOURNAME – Claim your name and optimize it on LinkedIn. Most people don't know that you can get your name into the LinkedIn URL (see example) and this helps it rank better. After we setup your profile, we'll share all of the content we publish for you, just like we did for Twitter.
All of this work is completed over a 3 month period. It is all done manually, by our team located in the United States. Certainly, you can do it yourself, but if you'd like us to handle it for you and do it professionally, we are here to help you. Contact us to sign up for this service. This is an EXCELLENT package for most executives who want to lay a foundation for a strong, positive internet presence. You have 100% control over what people see.
MAINTENANCE: We also offer monthly maintenance packages to help promote new/existing content. Prices begin as low as $370/month.
Customized Suppression & Marketing Package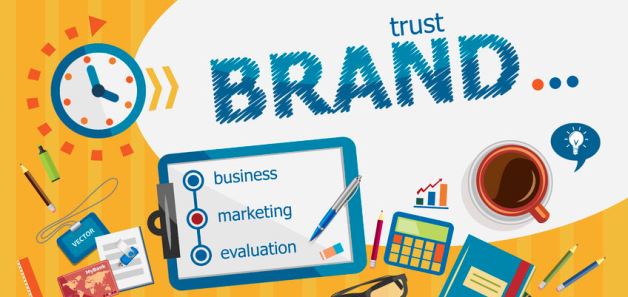 This package is right for companies, large businesses, and high profile individuals who may be under attack now and in the future.
Our Customized Suppression & Marketing Packages are aimed at helping to create a "force field" around your brand. Not only do we work on pushing down all of the negative content, but we also have an eye toward your long term marketing. Our goal is to help insulate you from future attacks.
Often, an online reputation management problem for a company will be complex – it might involve anything from negative reviews posted on Yelp to a flurry of bad press/negative news stories or anything in between.
Complaints written on sites like Pissed Consumer, Ripoff Report and other scam sites create problems for large businesses and C-level executives that depend on positive online branding.
We are creative problem solvers and we will use every resource at our disposal to help you clean up and take back control of your brand's image on the internet.
Package Includes:
Your specific strategy is based on what we feel is needed to push down the negative content about your business and give you control of page one when people Google your brand.
While every proposal is different, here are some of the effective strategies we have used to help our clients win online:
1 – Premium Content. Premium content is the foundation for most of the ORM suppression work we do for larger clients. We get feature articles published about your brand on authoritative websites such as Huffington Post or Forbes. Feature content on sites like these usually ranks well organically and that's what makes it so valuable. It's not cheap (most articles cost $1,500 or more), but results are long lasting and also serve to help you market your business.
2 – Interview Sites. Of course, we use the interview sites listed above. Some of the sites can rank well organically – even for a business – and they all help with link building.
3 – Social Media Explosion. Social media is often the "low hanging fruit" for many campaigns where we are trying to push down unwanted content. You probably already have a Facebook business page and a Twitter account, but sites such as Instagram, Slideshare, LinkedIn, and Vimeo sometimes POP highly in Google simply by claiming your brand and optimizing the page. To help strengthen your social media assets, we interlink them from your other digital assets and regularly share content and interact on your behalf. Usage is what signals to Google that your social media sites are more relevant. We've got in-house resources to create hundreds of social media assets if we feel it will help your campaign.
4 – Press Releases. Press release distribution services get your PR message out to hundreds of high ranking sites. What we hope for with writing and distributing a press release is that just ONE of those sites will land on page of Google for your brand. We're always changing distribution services based on value and some of the services can get your company placed in Google News.
5 – Link Building. Some of the content we publish about you will rank organically. Most of it will probably need some help and that's where link building comes in. We use a variety of aggressive methods depending on what it is we're promoting. Some sites respond well to mass amounts of links using robotic tools and others require ongoing links from bloggers or from private blog networks. We do what we feel is going to work best to help push your positive content up above the negatives as quickly as possible.
6 – Alter Ego. Some high net worth individuals don't want to draw any more attention to themselves, so for folks like these we've successfully used what we can the "Alter-Ego" strategy. Quite simply, if your name is Joe Hutchinson and you are an FBI agent living in Miami, Florida, we will create another (or multiple) Joe Hutchinson who might be a cattle rancher in Montana. Everything about this "other Joe" will be fabricated and once Google starts to recognize it, it begins to create confusion in search results. The bottom line is Google starts to pull in SERPs from the alter ego because it feels they are relevant. As this happens, your negatives for the real Joe Hutchinson begin to drop.
These are just a handful of the suppression strategies we use. We are always developing creative strategies that will help our clients get results.
To get started or request a phone consultation on a custom package, simply complete our contact form below!
Which Service Should I Choose?
Online reputation management is simply a matter of controlling what people see about you online.
Currently, Google shows 10 search results per page and since most people do not go past page 1, getting control of Page 1 of search results is sufficient for most people and companies.
Interviews Package. With the Interviews Package, you are getting 8 pieces of quality content published about you. If half of these land on page 1 when you Google yourself, there is a great chance potential employers or business prospects will see and read them. I recommend this package for people who want to polish their online image and who do not have serious reputation issues, such as a negative news story or complaint site like Ripoff Report or Pissed Consumer.
Interviews, Blogging & Social Media Package. With the Interviews, Blogging & Social Media Package, you are getting 15 pieces of quality content plus two videos and 30 blog posts. With so much more content, it is far more likely that Google will rank some of it on page one. This package is better for individuals who may have 1 or 2 negative things published about them.
Customized Suppression & Marketing Package. This Customized Suppression Package is going to be the package of choice for busy high-income professionals, large businesses, and companies who want to take back control of their online brand. Our customized packages can cost thousands and thousands per month, but even at those prices, our solutions are highly tailored and a lot less expensive than big brands like Reputation.com.
If you're lost and not sure where to start, simply complete our contact form and ask any questions. We'll get back to you to discuss your needs.
Summary
As you can see, the methods used to push down negative content in Google are varied and depend largely on the severity of the damage to your brand and the budget you are willing to invest.
Get started or ask any questions by completing the contact form below. We look forward to helping you!