Perhaps the biggest change in the SEO and online marketing industry since Google's 2012 Panda/Penguin/Over-Optimization/Blog Network Takedown is that a business owner can no longer take a hands-off approach to improving their performance online.
If you want long term results, you've got to commit to a long term strategy. Build a great-looking website that's user friendly and fill it with the best possible content you can create. For the business owners I work with, anything less is unacceptable.
If you're reading this and you've got the notion that you're going to hire me or any other SEO consulting firm to handle everything while you sit on the sidelines, you can forget it. Quality SEO and online marketing starts with great content. And the best content comes from you. You have to be involved, either as the source or as a delegator to your employees. And if you're not directly involved in creating the content, you ought to plan on at least proofing the content before it goes on your site, especially if you're in a highly professional niche.
Now, let me climb down off my soapbox and explain to you how we got to this point. I'll see if I can break down a few of the misnomers about SEO that may still be floating around your head 🙂
A Little Background on SEO Before March 2012
Prior to the Google algorithmic updates outlined in the first sentence above, SEO firms could use automated tools to create links back to your website. As these links began to get indexed by Google, your site would rise in search results for the keywords you were targeting. This work required minimal work to your website; most of the work was done "off-site" i.e. backlinks.
Tools like SENuke allowed SEO's to generate thousands upon thousands of links through forum profiles, directory submissions, article submissions, and comment spam. Blog networks like Build My Rank offered inexpensive monthly subscription rates allowing you to submit low quality 150-word articles (with a link) for placement on one of their blogs all over the world. Quality was so poor that you could hire overseas writers who knew nothing about [insert your topic here] to write and submit the articles. It was all a numbers game. The site with the most links wins.
Lost in all of this was your website. It really didn't matter what your website looked like or how good your content was. If you had some decent on-page optimization (keyword in title, headers, and crammed into page content), you could rank very well with all those crappy backlinks boosting your site's PageRank. Within months you'd see your site rise in search results without lifting a finger. All this for prices starting at $99 per month.
These were the days when SEO was like the wild, wild West. Anything goes!
My Early Days In SEO and Online Marketing
I was part of the madness. I moved away from the advice of the guy who originally trained me and got hooked in with some people who were getting great results using automated tools.
I paid for a tool called "The Best Spinner" to generate thousands of illegible articles out of one seed article which I scraped from an article bank like EzineArticles using another tool (can't remember the name). Then I submitted them to tens of thousands of article directories using another automated tool called Article Marketing Robot, each with a link back to my website.
I setup this whole process on two PC's in my office and installed TeamViewer, so my virtual assistant could run the operation for me. I created the strategy; she carried it out in the middle of the night while I slept.
I supplemented my link building efforts by buying gigs on Fiverr that would generate 10,000+ links via comment spam. Then to top it all off, I invested in another tool called Backlink Energizer and installed it on my own self-hosted WordPress blogs to help get all those spammy links indexed by Google.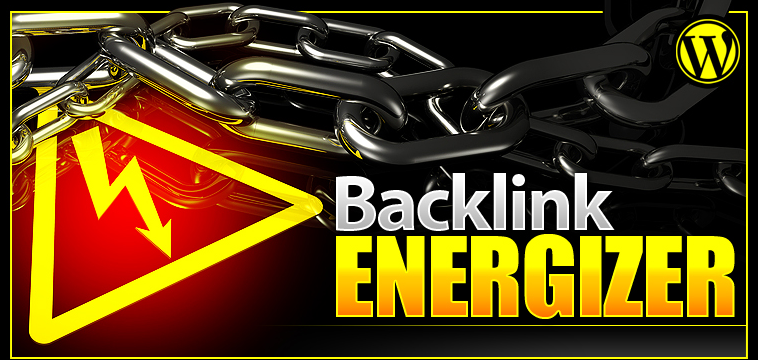 It was a pretty tangled web, but it usually worked. Once I got my systems down for creating links, I was able to offer super affordable rates and could virtually guarantee big results for very competitive keywords. I got a Beachbody Coach client of mine to page 1 of Google for the keyword "P90X," a term that got over 500,000 searches per month. His traffic skyrocketed and his business soared.
I got my former website (mikemunterseo.com) to #1 for over a month in early 2012 for the highly lucrative term "small business seo." The leads flowed in at a clip of 2-3 per week.  Boy, was I excited!
The Crash Of Automated SEO
When Google changed the rules in March 2012, it removed all the "juice" flowing from these automated and cheap backlinks, rendering them useless. It was like the links never existed. Overnight, websites that had been built up high in Google search results from these links, plummeted. All the rankings and traffic were gone for good.
On the other hand, sites that had been playing by Google's rules, saw their websites move up as spam-riddled sites dropped out of their way. For people who stuck religiously to "white-hat" SEO, these were joyous times; their hard work was paying off.
Many SEO's quit the business, while others I know are still trying to game the system to this day. Personally, I knew I wasn't creating anything of value before the crash. I was new to the business and wanted to provide fast, affordable results for me and my clients. I decided to go "white-hat." I'm still an aggressive marketer, but I don't do anything that feels unnatural. The good guys are winning now and I want to be part of the team.
The Shift To Quality Content and Ethical Link Building
With cheap, automated link building out of the way as a method to help improve rankings and increase traffic, the cold reality set in: We actually have to do good, quality work now if we're going to help our clients grow their visibility online. That means two things:
We must create the best possible content on a user-friendly website with great design and clear navigation
We must build quality, ethical links based on real relationships and outreach
But guess what? Neither of these two things can be done effectively without your participation as the business owner.
The Best Content Comes From The Business Owner
The best content comes from you. Period.
If you're not willing to invest any time to improve your site's content either as the originator or the proofreader, you can forget about increasing traffic via organic search in Google.
Think of it this way: If you operate a brick and mortar retail store and it stinks inside, no one is going to spend any time there. After while, word is going to spread and no one's ever going to even come in your front door. If you want to get your customers back, you've got to clean things up. You've got to get rid of the stink. Clean things up, bring in some new merchandise, and with any luck, customers will return.
You might also enjoy: How Much Time And Money Does It Take To Create Great Content?
It's the same thing online: If your content stinks, people who find your site are not going to stay long. Google's going to pick up on it and drop your site further and further in search results and you'll see your traffic drop. If you want to get your rankings back up, you've got to get rid of the stink. Change your site design, make your navigation easy for visitors, and most of all, improve the quality of your content. In time, your site should perform better and traffic should increase.
Your website is the foundation for everything you do online. Each page of content on your site is like a brick used to build that foundation. Want a strong foundation? Use good bricks. Want a great website? Write great content.
Okay enough of the metaphors. I think you get my point. But once more for good measure:
Content Wins!
(And You're The Expert Who's Got To Help Create It)
Some Of The Easiest Links Come From You
I won't spend a mountain of time on link building here because I've written several other posts that address the right way to build quality links to your site:
But what I will say is that once a client understands how important quality and diversity of links are to the long term performance of their website, they become an active participant in identifying opportunities. Not only for pro-actively going after link opportunities, but also in investing in technology and/or content that will help attract natural links. That's how websites really get stronger. This is where content really wins.
Watch This Video From Google Engineer Matt Cutts
Watch the 2 1/2 minute video below from Google's Head of Webspam, Matt Cutts. Especially pay attention to the section of the video from :54 seconds to 1:15 seconds where Matt emphasizes the importance of creating a fantastic website, so that you're on "the same side as Google."
I believe Google is always trying to provide us with the best, most trusted results when we perform a search. As Matt says, "The algorithm is always being updated" in order to do just that. And that's why we've got to put out the best content. That's why you as the business owner, need to be involved.
Summary
Strategizing with a client on ways to become the leading authority in their niche is one of the most exciting parts of this business. In our "highly digital-fast paced-instant gratification-Smart Phone" world, I believe we're just getting started.
There's going to be lots of opportunities for businesses to grab market share online by constantly improving their websites and adding digital technology that makes our lives easier. This leads to more traffic and more authority, but it can't happen without you.
I always like to say to a new prospect, "If we can help you increase traffic to your website, one of two things is happening. Either your niche is getting more popular or you're getting leads your competitors used to get."
Either one of those propositions is pretty cool to me.
I hope I've convinced you how important it is that you play an active role in your business's online success. If you'd like to discuss the future of your business, I can be reached at 503-890-6663 or we can consult on skype. My ID is mikemunter1.