We are a Portland web design company that develops, designs and launches new, re-modeled websites for our local, national, and global clients. Since your website is the foundation for everything you do online, it's important to make that foundation strong.
If you're like most companies, you know a modern, mobile-ready website is critical to making a great first impression on new visitors and sets you apart from your competition. Clear messaging and simple navigation help you increase the likelihood that your site will convert those visitors into customers.
But what you may not know is that a fast website with clean code can improve your performance in Google's search results. We've been pleasantly surprised at how several of our clients have seen key metrics like traffic, bounce rate, and average length of time spent on site improve, simply by upgrading to a new website. View samples and case studies in our portfolio.
Website Re-Design
If you already have a website and want to re-design it and move it into a new CMS like WordPress, this is included as part of our web design services. We will:
Take the time to consult with you on the purpose and design of your new site
Provide you with a mock-up, so you can make changes as needed
Backup and move all of your existing content
Move/update hosting if needed
Provide you with a live site to preview on our staging server, prior to going live
Once you are happy with the design and all content is in place, we launch your new site. We take great care in making sure this is a smooth, seamless transition and do everything in our power to minimize any down time.
WordPress Web Design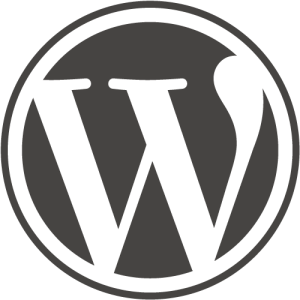 Most of the sites we design are custom-coded in WordPress. We choose WordPress because it's easy to learn and use and is widely accepted as one of the most search engine friendly platforms. If you want to rank better in Google, building your website in WordPress is a great place to start.
WordPress benefits include:
Industry Standard Architecture. Wordpress has become the default choice for most designers due to it's ease of use and industry support. It's constantly being updated by a team of engineers at no cost to the end user.
Search Engine Friendly. WordPress code is clean and modern which means search engines gobble it right up and quickly understand the meaning of your site. We've seen several cases where clients have moved from another content management system (CMS) into WordPress and seen bounce rates and average visits improve literally overnight. What this means is that people are more engaged with your site and more likely to do business with you.
Plug-Ins. From plug-ins that allow us to optimize your site's titles and descriptions to plug-ins that allow you to automatically update your Twitter account, if there is something you need for your site, chances are that someone has written a plug-in for it. Most plug-ins are free.
Cost Effective. Sites designed in WordPress may cost a little more on the front end, but once your site is up and running, it's easy to make changes and add content. You won't have to keep going back to your design team to create expensive new modules. Other content management platforms require you to go back to your webmaster (and pay them) for every change you want to make or fresh idea you'd like to implement. Either that, or they charge you monthly maintenance fees. We think it's much smarter to invest a little more on the front end to have a website you have control over. Then instead of paying for those monthly maintenance fees, you can get busy with your SEO and online marketing.
If you're ready to start developing more leads for your business online, we offer a complete online marketing solution that's customized to fit your budget. And it all begins with your website.
Call us in Portland, Oregon at 503-890-6663 to discuss your internet marketing and web design needs.