To send outbound emails to potential clients, go to this link and enter the email address & password I have provided you with. Use the "Roundcube" email option.
1. Populate the "To" field with the correct email address of the contact. In the Subject field, please put "Get found in Google and Get More Sales"

2. Copy/paste the marketing message into the email. Make sure you copy the right message, so that the keyword corresponds to their business. Switch to the HTML editor and make the keyword bold and RED.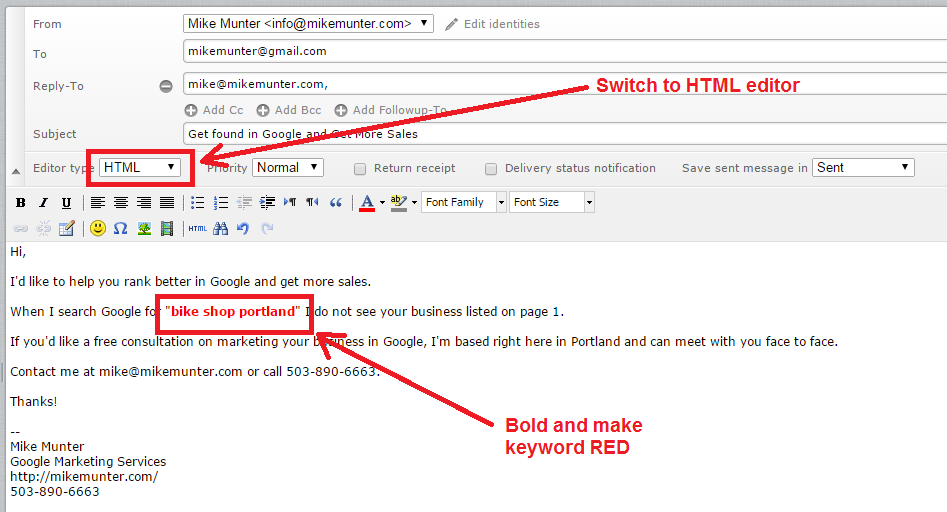 3. Attach the screenshot I sent you which shows that their business does NOT appear on page 1 of the search results.

4. The screenshot used in this example, which you will attach is shown below.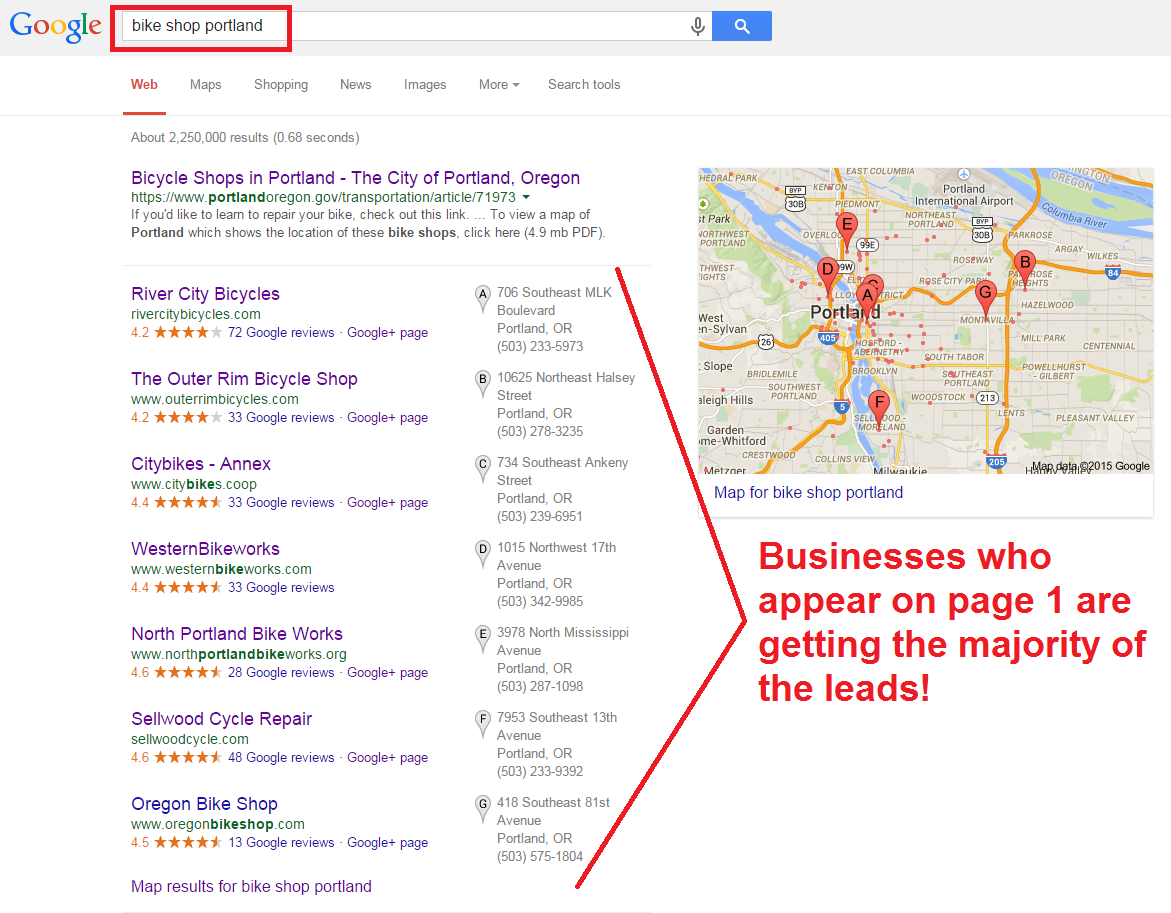 5. Once you have made contact with the business, please update the spreadsheet with the business details. Then perform the same outbound marketing steps and contact the next business on the list.
I want to contact up to 50 different businesses in each business category. When you complete a category, send me the spreadsheet and ask me for the next business category to start on.
Thanks and contact me with any questions!