Did you know that 42% of adult internet users in the United States will Google you before they do business with you?
Further, 45% of those potential clients will find something that causes them not to do business with you.
This data comes from a Harris Interactive poll of 2,500 adults, conducted in 2012.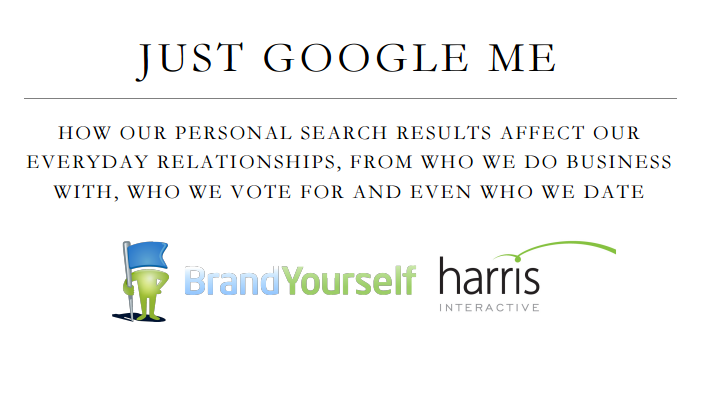 Let me break this down into real numbers:
Say you've got 100 prospects or customers who are considering doing business with you.
42 of them will research you on the internet
19 of them (45% of the 42) will see something they don't like and will not work with you.
That means you risk losing 19% of potential new business opportunities if there are problems with your online reputation.
Like it or not, people are Googling you and if they don't like what they see, it could be costing you money.
But you don't have to sit on the sidelines while your competitors grab the leads you're missing.
You can do something about it and it won't cost you a dime (unless you want my team to handle it for you professionally).
I've put together a series of specialized reputation marketing guides that teach you step-by-step how you can ensure that when people Google you, they like what they see.
I'll help you make sure you grab 100% of the leads and new inbound business that's headed your way.
And not lose the 19% who get away.
Reputation Marketing Guides
Click on your profession below to see the appropriate reputation marketing guide.
Real Estate Agents
Dentists
Lawyers
Medical Doctors
Chiropractors
Online Reputation Management FAQ
Where should I start?
For most business professionals, your name is your brand.
Start by Googling yourself and see what's on page 1. Unless you have a common name like "Tim Smith," most of what you see will be about you. The primary goal is to have nothing negative.
The ideal goal is to "own" page 1 for your name, so that you have control over the impression people get when they Google you.
Should I worry about Google page 2?
That's up to you and how much work you want to do.
According to this Search Engine Watch report, 92% of people never go past page 1.
Can you do it for me? 
Yes we can. Just call 503-890-6663 or complete our online form to get started.
Additional resources:
Find out how many people googled my name video
Find out if your name is available for purchase
Set google alert to see if new content is published about you online