Part-Time Help Needed
Now hiring part time internet researchers. This is a great opportunity to earn a few extra bucks per month.
All of the work is done on your schedule at your own pace.
This is part time and we offer the tasks above throughout the month. Completed internet research lists and quick tasks pay out within 1-3 days. The mobile searches payout at the end of the month.
Please join us by filling out the form! Learn more about each job below.
Signup Here
You MUST provide a valid PAYPAL email addresss in the form below, this is how we pay you.
---
Mobile Search Team
Requirements
Must have cell phone (iPhone or Android)
Must download Free Excel App to your phone

Access to multiple wifi locations (these can be coffee shops, restaurants, etc, whenever you are out and about and can connect to wifi)

This work DOES NOT use your data, since you are connected to wifi
Detail-oriented
US resident
Valid Paypal account (this is how we pay you)
Instructions
You will be sent a list of instructions with the phrases we want you to research from various Wifi locations. Using the free Excel app on your phone, you will complete the instructions. A SAMPLE of one instruction is below.

How To Do The Instructions – Step By Step
Instruction 1. Connect to Wifi and write the location in the Answer1 column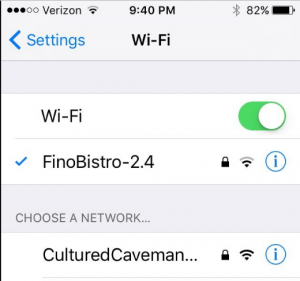 You will connect to the business's wifi where you are and write the Wifi location into the Answer 1 column.
(Please note: The searches MUST be done outside of your home wifi).
In the example here, the worker was using Wifi at "FinoBistro-2.4" so this is what you put in the Answer 1 column as shown.

Instruction 2. Go to Google.com
Searches occur in Google.com, Google.com.au, Bing.com, Yahoo.com, Amazon.com and several other search engines.
Simply open the correct the search engine on your phone. (Note that since you are using Wifi, this search will NOT use your data).
Instruction 3. Search for Beyonce Knowles facebook
Type the search phrase into the search engine and perform the search.
Instruction 4. Click the search result you feel is most relevant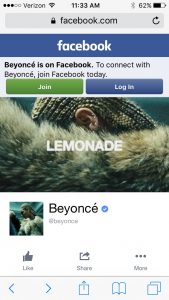 Click whatever search result you feel best matches the search you just performed. Please DO NOT CLICK an ad.
In our example, the worker clicked the link which loaded the Facebook page pictured.
Instruction 5. Click any other link from this website and copy that URL to Answer2 column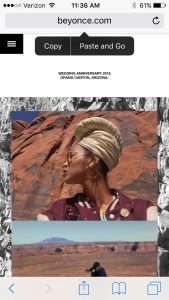 You can click ANY link you want from the web page you are on. It does not matter what you click – it could be a contact page, a blog post, another user on Facebook – just scroll around, find a link and tap it.
In this example, the worker scrolled down the Facebook page and clicked through to Beyonce's website at beyonce.com (shown in image).
Then simply hold your finger down on the browser and COPY the URL. PASTE the URL in the answer 2 column as shown.
The instruction is completed and you can move to the next one. We ask that you do only 5-10 searches at any one Wifi location at one time.

Internet Research Lists From Home
Requirements
Desktop PC with internet connection

Must have Microsoft Excel 2013 or later

Detail-oriented
US resident
Valid Paypal account (this is how we pay you)
Video Instructions
Click link and watch, so you can see what type of work you are doing:  https://www.youtube.com/watch?v=ru6Zt4AVwNQ
Quick Tasks
Quick tasks come along now and then and include writing reviews, posting to a website, or other tasks. They are easy, only taking a few minutes at most and pay accordingly.
Sign up to join our team and starting making extra money by completing the form on this page!