You can buy guaranteed 5-star reviews on Consumer Affairs by contacting us or view our entire price list for internet review websites.
Below, I'm going to walk you through step-by-step how to claim and optimize your business listing at ConsumerAffairs.com.
I'll also share how to get reviews using either the Consumer Affairs free listing or their paid offering.
How To Claim Your Page At ConsumerAffairs.com
You can't get a business listing with ConsumerAffairs.com until five people have organically posted reviews about your company.
After the five reviews have been submitted, the Consumer Affairs team will curate your page (and you can probably expect a call from a sales rep).
So, let's begin with how to get your first five reviews.
IMPORTANT – Identify 5 good customers to post reviews: Find at least five great customers who love you and who you know will write you a strong 5 star review.
Have them follow the steps below.
1 – Create an account welcome page by going to consumeraffairs.com/review, click Create Account and enter your email address. Create a unique password and hit 'Continue.'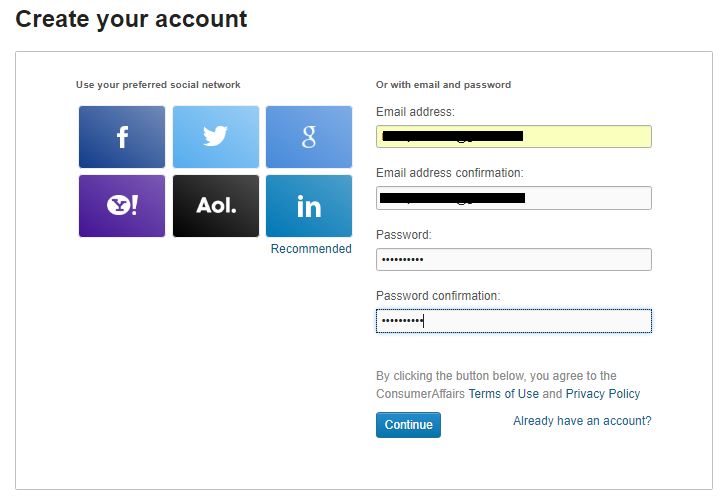 2 – Create your account page. All fields are required. Add your name, city, state, zip, etc.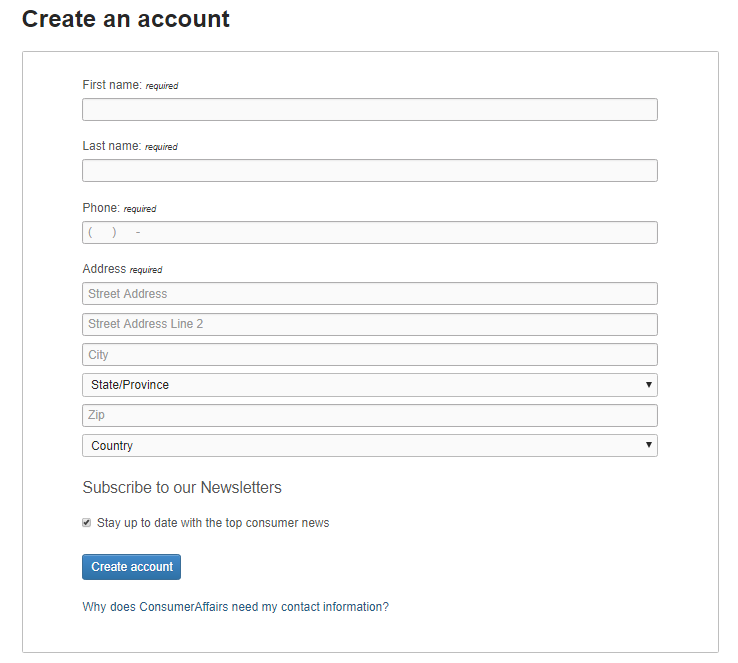 How To Publish A Review On ConsumerAffairs.com
1 – Click on the ConsumerAffairs.com link for the company you want to review
2 – Click the "Write A Review" link in the upper right hand corner

3 – Click "Write a Review" (in this tutorial, we are focused on written reviews, but you can also do a video review if you like)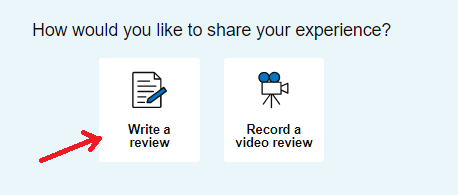 4 – Complete all of the fields as shown below.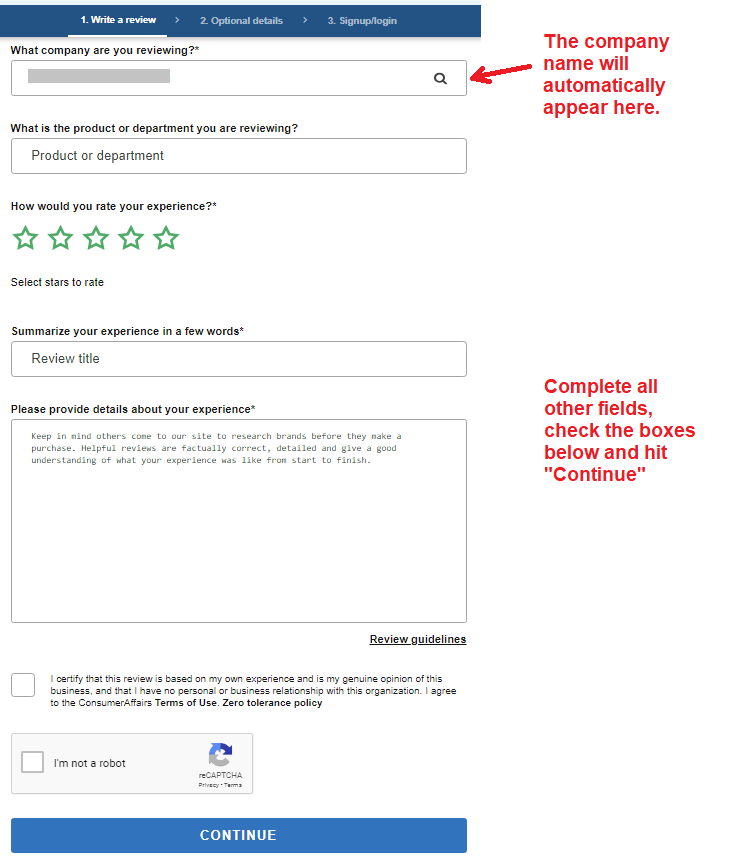 5 – Upload pictures or receipts if you have them. This is purely optional. You'll notice they state that submitting a receipt will add a "verified buyer" tag, but we've seen that tag added to reviews without submitting a receipt.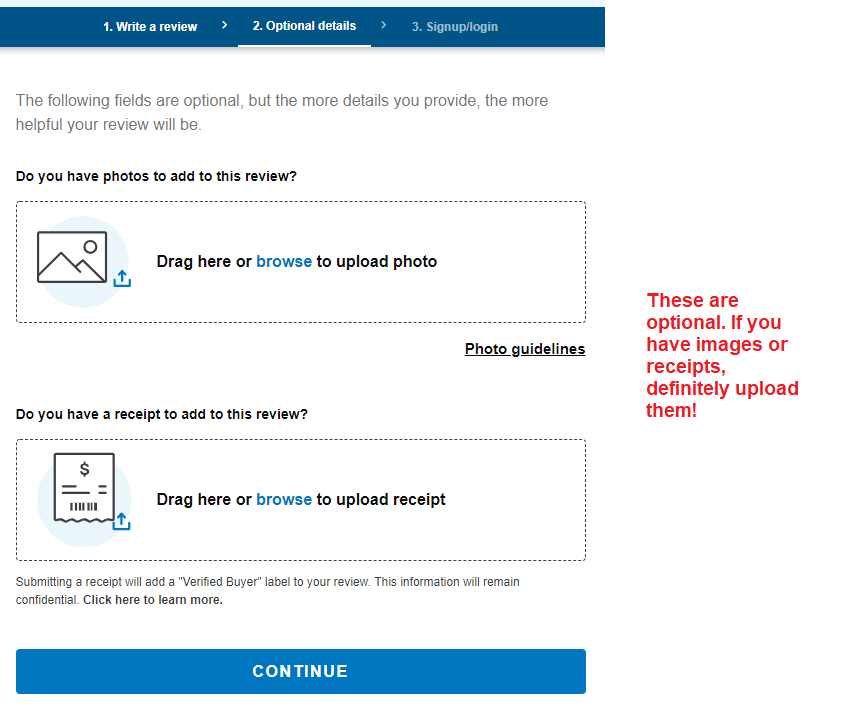 6 – Provide all your personal details to create an account.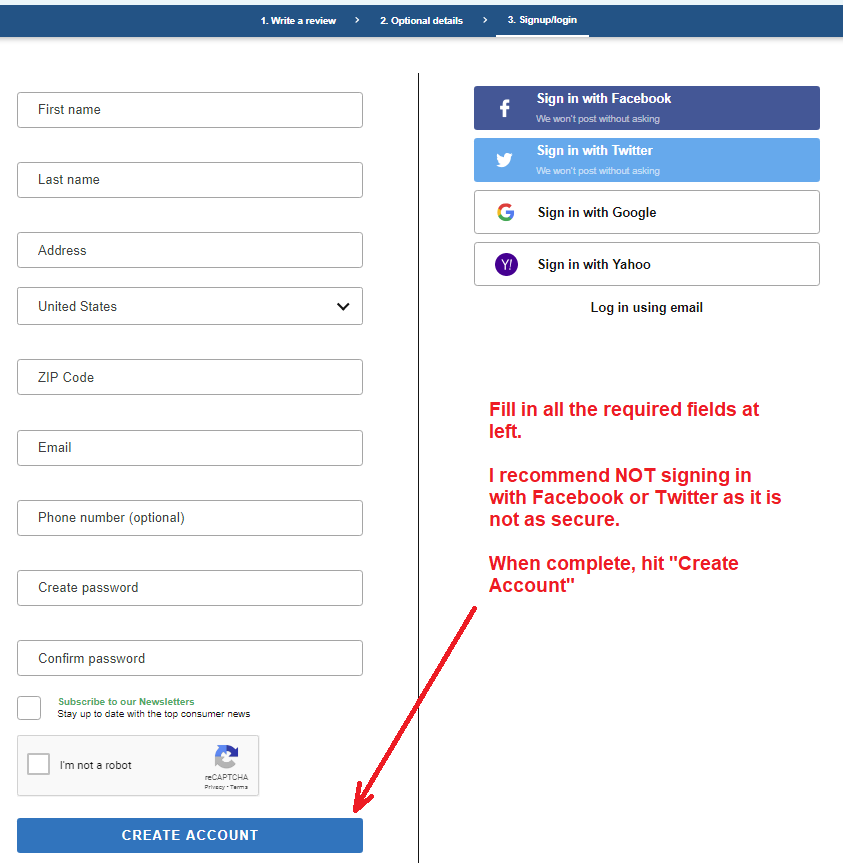 7 – After seeing the screen below, check your email to verify your new ConsumerAffairs.com account.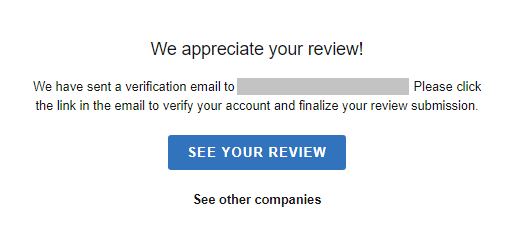 8 – Verify your account by clicking the link in the email provided below, then open it and click the link to verify.
9 – Now that your account is verified, login to check the status of your review.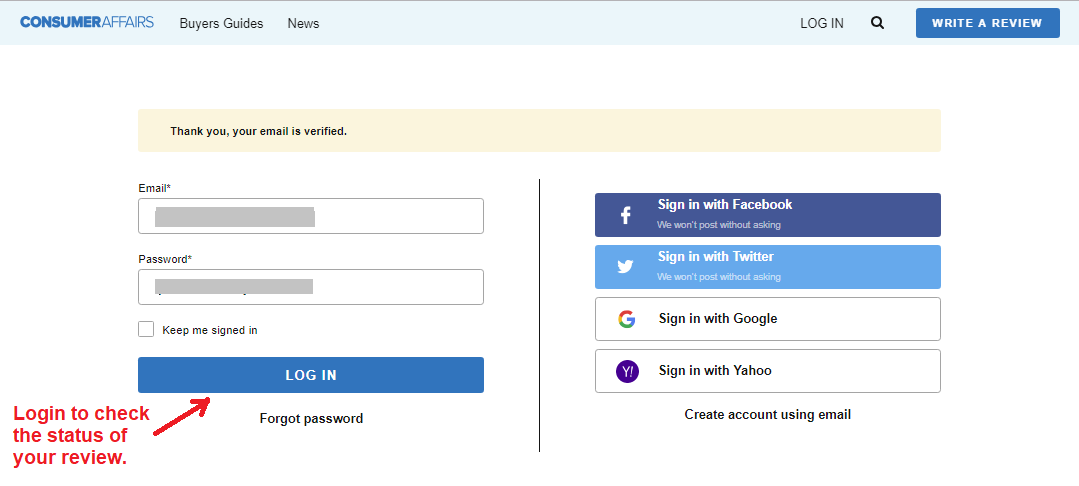 10 – Click on "Your Reviews" to check the status. Usually, reviews are held in moderation for 24-48 hours before they get approved.